Applied Behavior Analysis
Applied Behavior Analysis (ABA) is defined as the science in which the principles of the analysis of behavior are applied systematically to improve socially significant behaviors. ABA is a scientific problem-solving approach aimed at improving an individual's ability to learn, function, participate, and enjoy the social world around them. Behavior Analysis is synonymous with Behavioral Psychology, Operant Learning, and the Experimental Analysis of Behavior.
---
ABA Services at NWBHS
Clinic Based Services
Complete Service Analysis and Assessment
Individualized Clinical Programming
One-on-One Therapy Sessions
Small Group Sessions

Parent and Family Training

School Support and Consultations

Social Skills Training

Life Skills Training

Food Acceptance


---
Our Approach
The ABA team at NWBHS proudly provides high quality behavior analytic services to children, adolescents, and young adults diagnosed with Autism. Our ABA team uses only researched based behavior interventions including, but not limited to: Discrete Trial Training, Incidental Teaching, Natural Environment Teaching, Pivotal Response Training, and Verbal Behavior Analysis. We maintain a small, close-knit, collaborative ABA therapy team, which allows our therapists to remain with their clients throughout the entire intervention process with little to no employee turnover. Our practice employs only highly educated therapists, which exceeds industry and national standards. Each therapist is required to have their Registered Behavior Technician certificate and must maintain it.
---
Meet Our ABA Team
Board Certified Behavior Analysts (BCBA)
Kerri Doherty-Betley, M.S., BCBA
Kerri is the head of our department and lead BCBA. She has been with NWBHS for over 8 years. She graduated with her Bachelor's degree from Saint Mary's College-Notre Dame with a major in Communication Disorders and Psychology. While at Saint Mary's College she was the President of Autism Speaks-U. Following Saint Mary's College she attended The Chicago School of Professional Psychology and received a Masters of Science in Applied Behavior Analysis. Kerri's passion for helping others started at an early age and she has been working with neurodiverse people for over 18 years now. When Kerri's not working she loves to hang out with her children, family, friends, dog Bingo, travel, and get lost in a book. She's a die hard Notre Dame football fan and all around sports lover.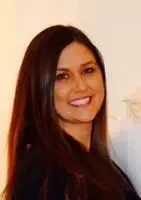 Melissa Burke, B.A., RBT
Melissa Burke has worked in the field of Autism for over 21 years. Melissa graduated from the University of Kansas with a B.A. in Applied Behavioral Science, with a specialty in Early Childhood Intervention for Children with Autism. Melissa has experience working in multiple settings as a behavioral therapist for a wide range of disabilities. Melissa goes beyond what is asked to insure that her kiddos are thriving to the best of their ability. When Melissa is not working, you can find her cheering for the Chicago Cubs and the Kansas Jayhawks with her children.
Melissa Meyers, B.A.S., RBT
Melissa has worked with children with Autism for over 14 years. She is a graduate of Eureka College where she earned her Bachelor's of Applied Science in Special Education. Melissa is credentialed as an RBT with the Behavior Analyst Certification Board and is currently pursuing her Masters Degree in Applied Behavior Analysis to become a BCBA. Melissa enjoys working with children of all ages, and loves being a part of each child's milestone and skill development. Melissa was raised in the Chicagoland area, but moved here from Ohio when she was younger. Melissa enjoys spending time with her husband Mark and her puppy Delores.
Taylor Watson, B.S., RBT
Taylor graduated from Purdue University with a Bachelor's of Science in Nutrition and Health Sciences. Taylor plans to continue her higher education in the near future. Taylor has always had a passion for helping others learn and grow. She enjoys working with children of all ages and helping them reach their greatest potential. When Taylor is not working, she enjoys traveling, trying new recipes, and spending time with her family, friends, and cat Otis.
___________________________________________________________________________________
Still Have Questions?
Contact Kerri Doherty-Betley, M.S., BCBA
(847) 577-0904 ext 105
---
<script data-cfasync="false">
(function (s, o, h, g, r, a, m) {
a = s.createElement(o); m = s.getElementsByTagName(h)[0];
a.async = 1; a.src = g; m.appendChild(a);
})(document, 'script', 'head', 'https://smbleads.ibsmb.com/v1/leads/create_form/kWwI6d9c68-xXgs5wXliEHQU');
</script>
<div class='leadForm_kWwI6d9c68-xXgs5wXliEHQU'></div>